Facilities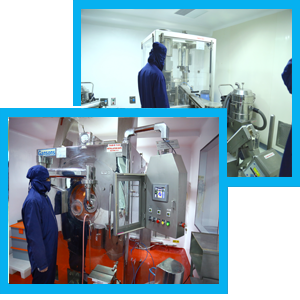 MANUFACTURING CAPABILITIES
UMEDICA has a US FDA, EU, TGA approved & WHO GMP approved manufacturing facility located in Vapi, Gujarat. The facility is equipped with world class machines capable of manufacturing a wide range of formulations - Injections, Tablets, Capsules, Suspensions, Dry Syrups, etc. UMEDICA's diverse product portfolio comprises of antibiotics, non-steroidal anti-inflammatory (NSAIDs), analgesics, antifungal, antiviral, anti-malarials, antituberculosis agents, antihistamines, psychotropic, diuretics, antihypertensives, lipid-lowering agents, drugs for sexual dysfunction and multivitamins etc. UMEDICA has the expertise in manufacturing Sustained Release Formulations (Tablets & Capsules). The facility has been audited and approved by Regulatory authorities of various countries viz. USA, EU, Australia, UAE, Zimbabwe, Ethiopia, Tanzania, Nigeria, Uganda, Kenya, Ghana, Ivory Coast, Malawi etc.
QUALITY ASSURANCE & QUALITY CONTROL
UMEDICA undertakes and ensures quality assurance at each stage, right from raw materials receipt to finished products. Quality tests are carried out on all raw materials, excipients, packing materials, etc. to ensure highest international quality standards. UMEDICA's facility is GLP (Good Laboratory Practices) compliant. Independent and well equipped QA & QC departments establish and maintain an effective quality control check to ensure that the final product is of a world-class standard. UMEDICA's Quality Management Team ensures that every product manufactured and distributed complies with all internationally accepted good practices and standards of quality, purity, efficacy and safety.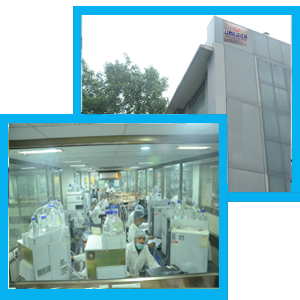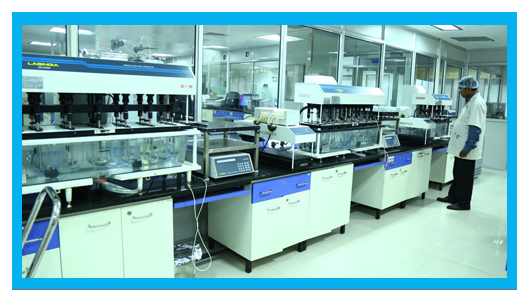 RESEARCH & DEVELOPMENT
UMEDICA is supported by a full-fledged R & D center, located at Turbhe, Mumbai & approved by the Ministry of Science & Technology, Government of India. The R&D Center with a built-up area of 20,000 sq. ft is manned by a team of 90 well qualified and experienced scientists. Regular R & D work is carried out, not only to improve on the existing products, but also in keeping with the demand for new and improved formulations.